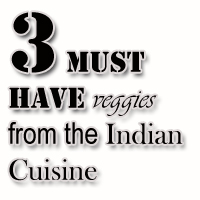 What can you expect of a land that's so synonymous to unity in diversity! From changing culture, every after 25 miles and with hues that touches all the colors in a palate, India is indeed variety personified with its cuisine being no exception. And when you're in India, the question is never "to eat or not to eat". The question is "what to eat and what not to eat". With so many options, and all so tempting, it becomes really difficult to corner.
But in the Slurrpy Kitchen, we've cornered for you 3 tempting vegetarian dishes, born and brought up in India, that are a must try! Lets start in an ascending order from the tropics, shall we?
Aviyal: If you are in India and you've not tried Aviyal, you've not had anything! A preparation that involves a delicious combination of vegetables, coconut and curd, seasoned with curry leaves and coconut oil, legend has it that Bhima invented this dish in the kitchen of Virata, when he took over the culinary responsibilities. Knowing not what to do, he randomly threw vegetables and whatever was at hand into the pan. This is where, dear friends, Aviyal was born.
Jackfruit Curry: Touch Goa and you'll see how the Portuguese have left a deep influence on the locals; A sign thats prominent in their cuisine too. A slurrpyliscious delight from the Konkan kitchens, this spicy curry is made from raw jackfruit, a crop that was brought to Goa by the Portuguese, coconut and home made Goan spices that renders it its special flavor.
Zunka Bhakar: A delicacy from the same Konkan coast, but totally Indian in origin, this dry and spicy chick pea flour gravy served with Indian flat bread made of jowar, bajra and rice flour is more than just delicious. A staple meal of the farmers, there is nothing like a Zunka Bhakar from a roadside stall, served fresh and hot; although you might also prefer them from one of those posh joints that specializes in regional cuisine.
veggies, you can include it in the list of 10 things to eat before you die! Totally.
Coming up Next: 3 non-vegetarian Indian Cuisine that you just must not miss!