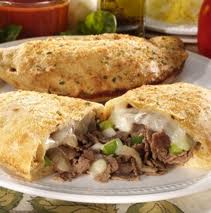 Ingredients:
(For Base)
Plain flour:   1 cup
Salt:   According to taste
Sugar:  1 tsp
Yeast:  10 Gms
Oil:    3 tsp
Water:  ¼ cup
(For Stuffing)
Onion, chopped: ½ cup
Carrot, chopped :       ¼ cup
Capsicum, chopped:     ¼ cup
American corns :       ¼ cup
Garlic, chopped :       1 tsp
Tomato puree:  ½ cup
White pepper:  ¼ tsp
Salt:   According to taste
Chilly flakes: ½ tsp
Tomato ketchup: 2 tbsp
Basil leaves (dry):    ½ tsp
Oregano :       ½ tsp
Mozzarella cheese:     ½ cup
Oil:    2 tbsp
Procedure:
Mix yeast in water. Take a bowl. Add plain flour, salt, sugar, oil, yeast water and mix well. Add sufficient amount of water and knead it to soft dough. Keep aside for 2 hours or till it gets double in volume.
Heat oil in a pan. Add garlic, onion and saute for 2 minutes. Add tomato puree and cook for 2-3 minutes.
Add salt, white pepper, chilly flakes, ketchup, basil, oregano and mix well. Cook for 2 minutes.
Divide the dough into equal 8 portions. Make roti from each portion. Now leave the half side of roti and put the stuffing in the remaining half. Put cheese over it.
Now put the plain side, over the stuffing side and close it to form a half moon shape. Join the ends properly. Make slight impressions with folk on the joining ends.
Grease a baking tray with oil or butter.
Brush each calzone with butter on both sides and place it in the tray.
Bake it for 45 minutes at 180ºC, and turn the side while baking.
Cut into half and serve hot.
NOTE: You can also make rectangle/square shape.
Recipe Contributed By:
Pooja Ahuja
Indore
India
Time Taken: 1 Hour