This new year let us make a resolution to celebrate every holiday with style!
Let there be wonderful memories with friends, family and of course mouth watering food.
This Republic Day should be no different, invite your friends over or have a grand family celebration.
Take a look at some of the unique recipes that we have mentioned below to make the day when we honour our constitution even more special.
The ordinary recipes that we make every day is given a unique twist. It is easy and can be modified according to the ingredients you find at home.
Pulao doesn't necessarily need to be boring. The following recipe is a unique trick to transform a simple pulao into a holiday lunch highlight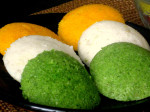 Tricolor Idli – 
Spread your patriotism with this savoury snack. The tri-coloured idli is a great way to celebrate the republic day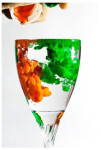 Colorful Mocktail –
This republic day, enjoy a refreshing mocktail. It is colorful and very enjoyable.