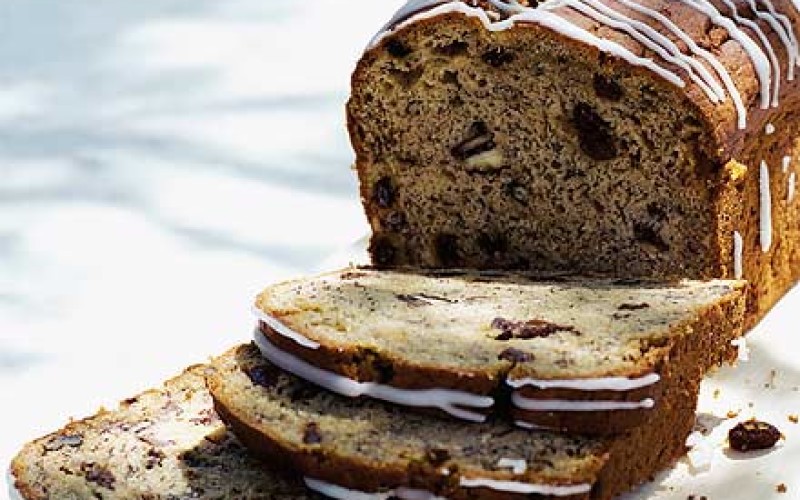 Banana Bread! Yes! Finally to the culinary side in which we fair really well. (of course consider that self proclaimed). The moment Banana bread came across to my side was when I read an Aussie friend of mine, who wrote about having this best ever banana bread toast with butter and honey by the beach, I have been on it. I have always had myself itching to try a banana bread recipe with honey. That became a dream phase for me till I finally gathered the ingredients and the courage to cook it up. This low-sugar easy banana bread recipe is simpler than pie and tastes great with hazelnut spread as well as plain. Here's how you get started to make the best banana bread.
Ingredients:
Self rising Flour: 1 and 1/4th  cup
Banana: 1 large, ripe and mashed
Castor Sugar: 2/3rd cup
Eggs: 2 large
Vanilla extract: 1/2 teaspoon
Salt: 1/4 th teaspoon
Chopped walnut: ½ cup
Vegetable oil: 1 cup
Procedure:
Dump and go.
Mix all wet ingredients in a bowl and mix well with sugar.
Add flour and chopped walnuts and let it rest for 2-3 minutes
Grease a loaf pan and bake at 200 (preheated in 300) for about 18-22 minutes.
Slice, toast and serve.
Take out a nice time during your day to relax on your couch and enjoy that banana bread!