Oh, we all like to know a tad bit about who's behind the scene. Don't we? Here are our gastronauts on a single platter, who in a very young age has given in to their tongue and has succumbed to the kitchen God- chiefly to heal the world with the power of lip-smacking food. And Like hippo, we believe in a well-fed world too. Hungry people fight more. The peace comes from a stomach!
See what the Slurrpy cooks are up to!
Rukmini Roy
A bong born  foodie: only gems, no gym.
Boy they say was I born with a silver spoon! But basking in the glory of being born with a silver spoon had to wait for the food in that little concave hollow of the shiny silver needed checking! From then on, God knows, I don't love Kung-Fu, I love food. This is simply my story.
Paridhi Bhatiya 
The efficient foodie and the girl who has an access to all the great restaurant kitchens in the world. What makes you a reviewer!
Eat to live they say, eh! But how about, I love to binge and live to eat?
Aditi Mishra 
Sit me down at the road-side stall, show me the local café, pamper me in a five-star hotel or guide me to the wedding buffet, if there is food and a glass of sweet lemonade, life my friends becomes the dessert.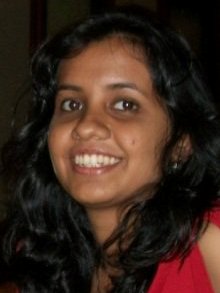 Keshia D' Souza
With a love for food: Goa Girl, not Goa Gill.
There is a foodie in us all, whether it's reading recipe books, watching cookery shows, writing a food blog, spending time in the kitchen or the best foodie pursuit of all, stuffing your mouth! Well, I'm just the same.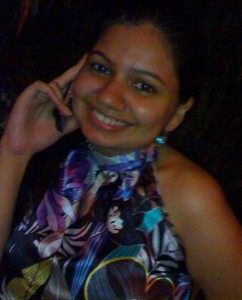 Reema Banerjee
With a food for thought: All that glitters is delicious
Going back to the root cause, I would give credit to all those nights I spent fishing for ingredients in towering shelves and a refrigerator lost in time just to douse my untimely hunger while juggling with academia. It was then that I proclaimed by self as a foodie, a shameless one if ever.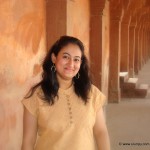 Gerita Staney
The sweetest cook, ever. Pound cake, pan cake, all things sweet.
It was an amazing experience to learn to live life in a big city…the mixed culture, I am encountering and cherishing, comes with me into my kitchenette too! Well I love food and have loved it ever since I can remember.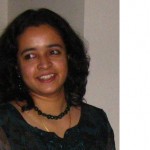 Priya Ananthakrishnan
Photographer, foodie, foodie, foodie. A bunch of good time with lens and food!
The word 'foodie' gets straight to the point, a person who loves to eat and well, in my case cook too!! When I'm happy I like to eat, when I'm sad, I love to eat too. I guess I'm running the risk of being labeled a glutton. But no, I'm not, it's simple, I just love food.