Chitrangadha Singh's Favorite Food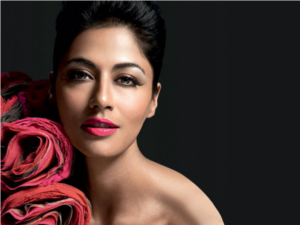 "I'm very conscious about what I eat and I try to keep my food as simple as possible", says Chitrangadha Singh. Well, we will begin with her quote as a person's food choice depends a lot on their philosophy or so we believe. This dusky, sharp-featured chic from Meerut is actually a mother and a golfer's wife: we wonder if Chitrangada's favorite Dal palak is the reason!
She entered the big screen world with her critically-acclaimed performance in Hazaaron Khwaishein Aisi and then never looked back. From a parachute advertisement to being in Sunset point and now Desi Boyz, starring opposite Akshay Kumar, this beautiful patriot, on who's chin line we all die or who's hair makes us weak in our knees is certainly a woman of substance every person looks upto. When she advises viewers to 'Take care' in her ad for Garnier, we actually obey! Let's find out what this holistic foodie binges on!