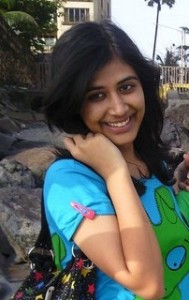 The way to any person's heart they say is through their stomach, well mine certainly is. I don't believefood, recipes and kitchens are just for chefs, house-wifes, connoisseurs and critics.
Sit me down at the road-side stall, show me the local café, pamper me in a five-star hotel or guide me to the wedding buffet, if there is food and a glass of sweet lemonade, life my friends becomes the dessert.
I must have been eight years old when my uncle clicked a photo of me sitting alone in the corner of a party with my plate of food. Since then it became a family joke that given a plate of delicious food the world becomes meaningless to me. Little did I realise when the joke became my reality, and my taste buds became my primary sense. Now more than a decade later I feel that sense tingling whenever I see a master chef share his recipe or smell the hypnotising aroma of a freshly baked cake in my grandma's kitchen. And I want to0 tell the world all about it!
So, here I come guys. To taste and feature some. Bon Apetit!